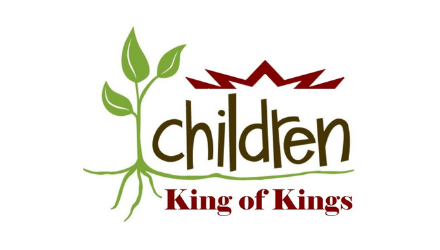 At King of Kings, we teach children about God's love for them from God's Word,
so that they will grow in their faith and become fully devoted followers of Jesus Christ.
 NURSERY
Families with young children are welcome to visit our Nursery. The King of Kings Nursery is available through the year on Sunday mornings during worship services for children three years of age and younger. The worship livestream is available in the Nursery.

HIZ KIDZ
Ages 2-Kindergarten. Sunday mornings from 9:30 AM – 10:30 AM (program breaks for the summer)
 Experience how fun getting to know Jesus can be! In Hiz Kidz, children sing, pray and hear the great message of God's love and grace through puppets and story-telling.

HEARTLAND
Grades 1-6. Sunday mornings from 9:30 AM – 10:30 AM (program breaks for the summer) 
The Heartland program is in a large group/small group format. It is Christ centered and practical in application. Through creative small group experiences, your child will engage in multi-sensory learning, where the Bible is the focus and the learning is FUN!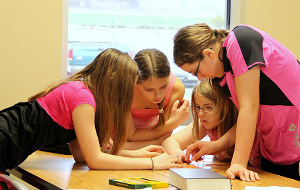 VBS– Vacation Bible School meets for one week in June.
This evening program is for children, 3 years – Grade 6.
Children's Christmas Program - Each December the children of King of Kings share the Christmas Story by preparing and sharing the Children's Christmas Program.
The Family Five
The Family Five was created by King of Kings Lutheran Church as a resource to help families apply the Gospel readings shared in weekly worship services.  Please feel free to share this resource with friends and family members.