Upcoming Events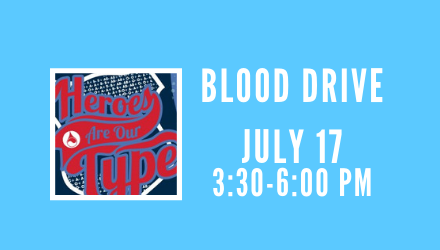 On Wednesday, July 17, King of Kings Lutheran Church is coming together to help save lives!
You can also schedule with the King of Kings office at office@kingofkingscr.org.
All presenting donors will receive a voucher for a $10 gift card towards your choice of Casey's, Domino's, Amazon or Dairy Queen.
Our blood drive will provide a critical resource that helps save lives at our local hospitals and across our region. Thank you for your support, and we hope to see you at the blood drive!