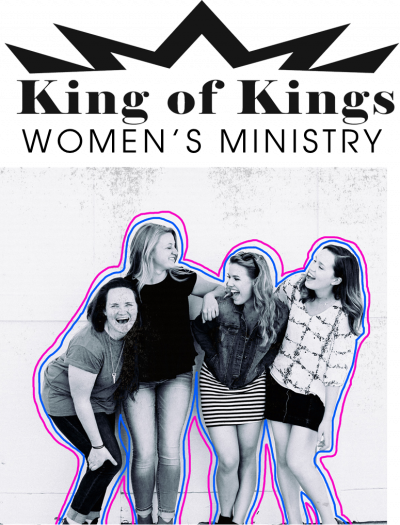 Visual Faith Study
Start the new year with US! Make time for yourself and see the good it will have in many areas of your life. Monday Nights Are For Us! 
This is the new Women's Ministry and it won't look like the past.  
It's a new year and let's be honest, 2020 was rough!  We need each other more than ever before.  We need to connect with our sisters and be in the word.
Join us Monday nights for Visual Faith Study and fellowship!
Every other week we will spend time in the word.  The other weeks will be for fellowship.  We will invite women to share their gifts with the rest of us, crafts, wellness, beauty, painting, cake decorating, etc.
 WHAT IS VISUAL FAITH?  Bringing together images of everyday life with words- typography, that communicate a Biblical truth. 
All Women are Welcome!  Bring your friends!
Monday's 7:00 PM In Person & Zoom 
Starting January 25th @ KOK 
Sign up to secure your welcome gift! 
Call/email Ann Mueller
319-393-2438 or office@kingofkingscr.org
Click here for more about Visual Faith Ministry https://www.visualfaithmin.org/
Save the Date!  King of Kings will host Abide: Prayer Practices for Anxious Times.
Women's  Ministry Presents: Abide: Prayers Practices for Anxious Times
Are you tired? Worn out?  Is it just too much?  Are you stressed and anxious? We have heard your cry for help, during this time you are not alone.  "Come to me, all you who are weary and burdened, and I will give you rest" Matthew 11:28
We are responding with tools to help bring the HOPE of Jesus right where you are. Visual Faith Ministry leaders and coaches have come together to give you encouragement in our one-day prayer retreat.  It will be a day of abiding with God and one another as we hear, see, and experience prayer practices that can be done in your personal devotional life, with your family, or in the larger context of a Christian community.  Twelve Visual Faith Ministry coaches and leaders will introduce you to a variety of prayer practices that are achievable and grace-filled. These hands-on practices become "faith tools" that prove significant to centering yourself in the midst of the distractions of our noisy, busy, media-driven lives.   
Are you ready? Trade your stress and anxiety for time with God to be reminded of His promises and faithfulness!
JOIN US!
Þ Abide in God's Word
Þ Learn practices for your prayer life
Þ Connect with a community of like-minded Christ-followers
 Tickets on sale now, stop by the table in the Fellowship Hall on Sunday to register today!  Tickets may also be purchased on the King of Kings Website under the Online Giving tab.  Contact the church office with questions or to register during the week, 319-393-2438 or office@kingofkingscr.org.