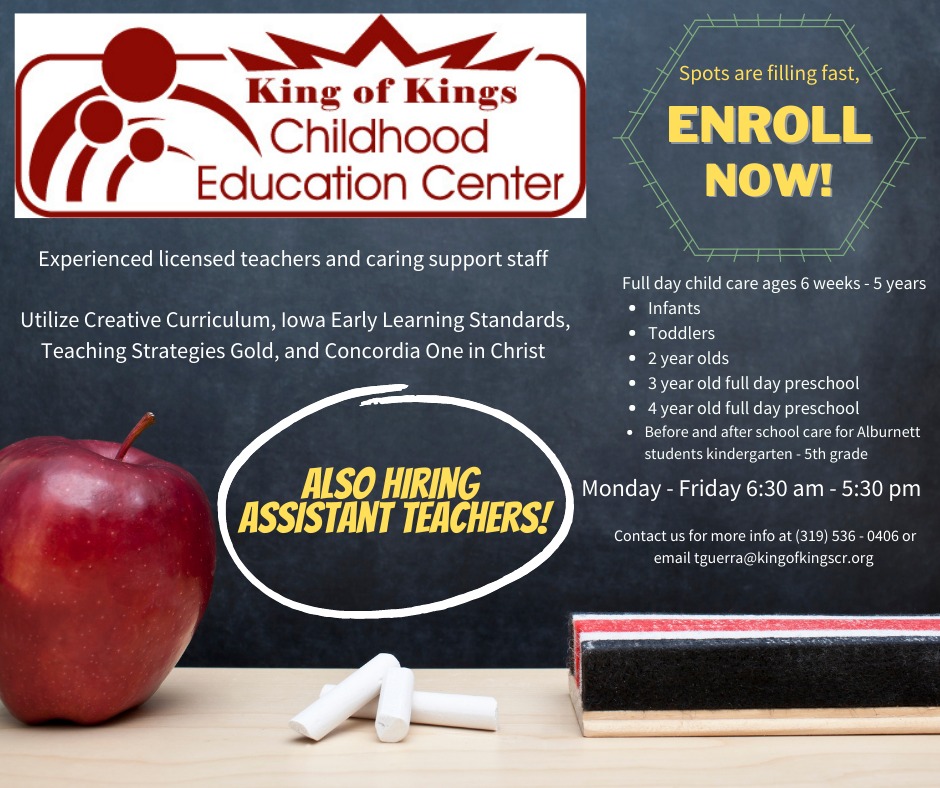 King of Kings Childhood Education Center (KOK CEC) is now open!
We understand the community's need for early childhood care is great and we are working diligently to meet this need.  While you wait for the center to officially open, we invite you to join us on a Sunday morning. We offer worship services at 8 am and 10:45 am.  Our younger members also attend Sunday school at 9:30 am.  Come in and see the building, meet the staff and other family members, and start getting connected with others.   
The KOK Childhood Education Center is for the community.  A family does not need to be a member of King of King's Lutheran Church to enroll their child.  If you are interested in receiving more information use the "Contact Us" form below to register for email notifications. We will notify you as information becomes available for the application process and tuition costs.
Contact Us: