Celebrate Recovery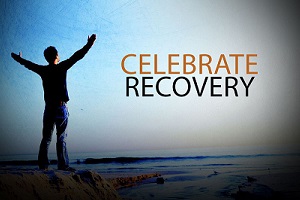 Celebrate Recovery is a Christ-centered recovery program based on God's Word. Please join us as we discover the truth about who we really are, who God really is and how He can use the program of Celebrate Recovery to set us free from our hurts, habits and hang-ups. These meetings are welcoming, safe and confidential.
Celebrate Recovery addresses all types of habits, hurts and hang-ups. Some recovery programs deal only with alcohol or drugs or another single problem. But Celebrate Recovery is an umbrella program under which a limitless number of issues can be dealt with, including codependency and other struggles resulting from a difficult childhood and challenging relationships.
Please see the Celebrate Recovery FAQ for more information.
Celebrate Recovery meets every Thursday night at 6:30 p.m. For more information fill out the form below or call the church office at 319-393-2438.
Celebrate Recovery is a non-denominational ministry. You do not need to be a member of King of Kings to participate.

For more information or questions concerning Celebrate Recovery, please use the FORM below: